Loch Dubh is a newly built spacious croft house set in 8 acres of working croft land. It stands in an elevated south facing position on open hillside above the village of Lochcarron and has stunning views over Loch Carron, looking towards the mountains to the south.
Torridonian sandstone wall by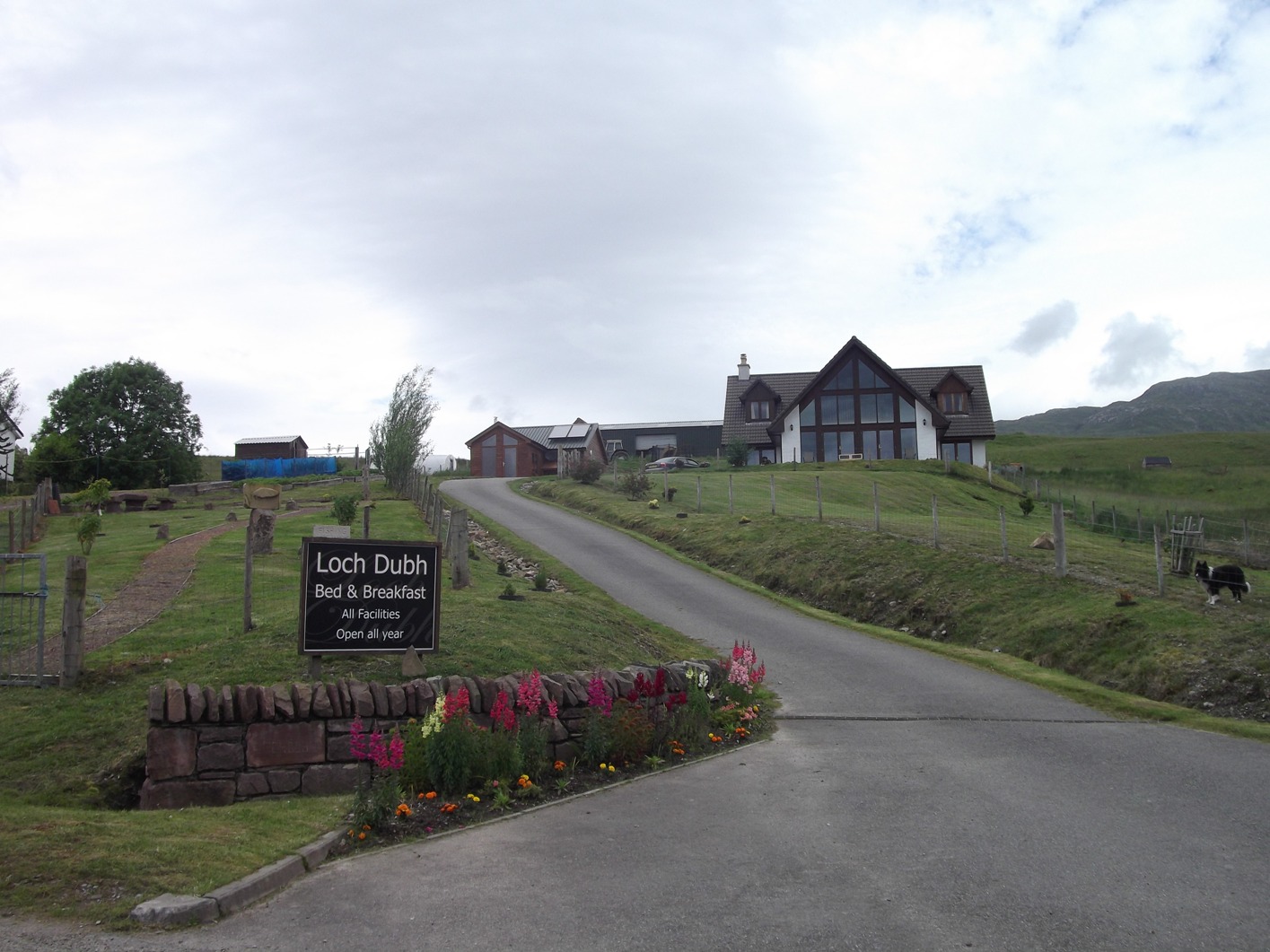 Self catering
Loch Dubh is now pleased to add to our existing accommodation, a brand new chalet / holiday cottage situated next to the main house. It offers flexible self catering or bed and breakfast for either couples or families. With stunning views over Lochcarron, it is an ideal base to explore the West coast.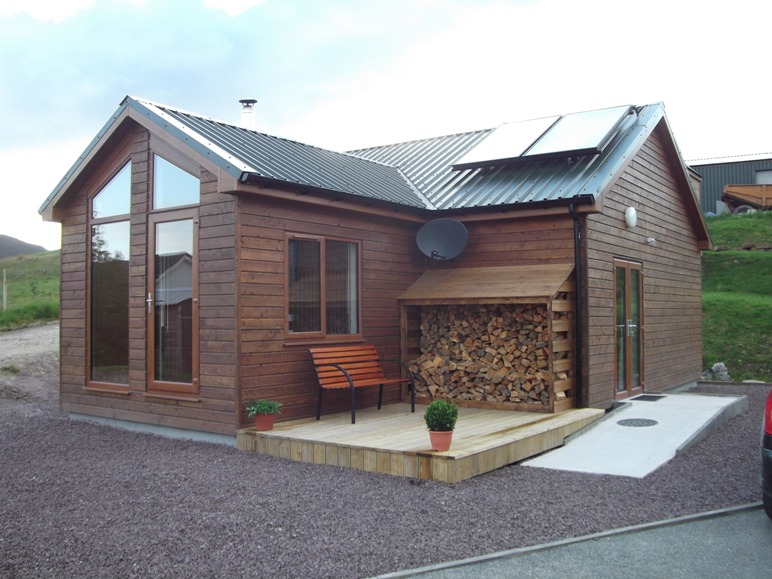 Self Catering
Location
Lochcarron is situated in Wester Ross on the west coast of Scotland, some 63 miles due west of the city of Inverness, the Capital of the Scottish Highlands. Lochcarron is an excellent base from which to tour the north west Highlands and is also within easy reach of the Isle of Skye for day trips.
Accommodation
Loch Dubh offers superb luxury Bed & Breakfast and self catering accommodation with full en-suite facilities in all rooms. The property is fully centrally heated. There is ample parking space and disabled access.
Fishing
We have our own 1,600 square metre fly-only trout loch and can provide advice and directions on local trout fishing in the area. A gillie/guide is available. We can arrange salmon and sea trout fishing on the Carron River.